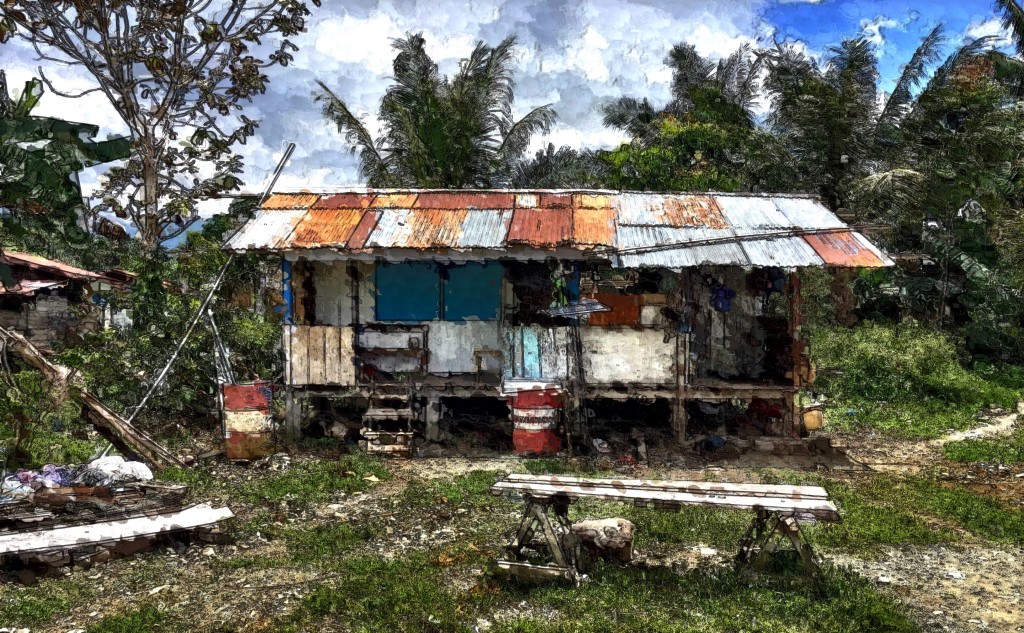 I just returned from a 3 week trip in Indonesia and wanted to share some observations related to real estate. In each place I stayed it was something different. I find it helpful to look at trends in a different context to help spot trends existing in your current place. So, without further ado, here are the observations:
Uluwatu, Bali Indonesia (a beach town on the Southern tip of the island)
Prices in Indonesia are REALLY cheap. We stayed at a house for 2 nights. Got a ride to and from the airport (an hour each way). And borrowed a scooter to get around town… And it cost us… $35. I'm honestly not sure if he actually made any money, but it was also common to eat a nice meal for under $10. If you can afford it, keeping your prices lower will attract more people to your property and make them want to stay longer.
Ductless units are everywhere. They're highly efficient and relatively cheap to install. If you're looking to improve the heating/cooling in one of your properties, this is a great option.
Sentani, Papua Indonesia (a small city with a regional airport)
Almost everything is pre-paid. Phone and internet service isn't a surprise. However, electrity and rent might be. For electricity, you buy watts. You're then given a code which you type into a keypad right on the meter, which is counting down how many more watts you have remaining. Rent is also pre-paid for the entirety of the lease. Not only does this make it difficult to evict anyone, but the expectation is that the landlord will make a bunch of repairs/changes to the property to customize it to the tenant's needs.
Utilities in the US are amazingly stable. In Indonesia almost every home has a water tower that's connected to a well. The big benefit is that when the power goes out (which it does almost every day for a while), you can still access water. Furthermore, few homes, if any, have hot water. Given the hot climate, it's not a huge problem, but definitely a nicety taken for granted in the US. As visitors, we were also advised to not drink the water. Contrast that to the US where the majority of homes are connect to city water or use a well. Furthermore, the water is drinkable.
Mold is a big issue in high humidity climates. To combat the mold, cabinets in kitchens don't have doors because food will spoil and mold will grow too fast in the high humidity.
Taria, Papua Indonesia (a village only accessible from a prop-airplane)
Solar power is the future. These homes all ran off of solar. For a simple homes (i.e. no A/C, water heaters, stoves, TVs, etc), in a climate where the sun shines bright year round, this worked great. (cooking btw, was done over an open fire in an open kitchen). As solar cells capture more energy and homes become more efficient, we're going to reach a point where solar is a logical choice for many home owners in the US. We're not at that tipping point yet, but we're definitely heading in that direction.
Metal roofs were common everywhere. They're cheap to put up and last a while. The ability to paint them multiple colors is also a perk. This is another trend I see in the US because they're highly recyclable and last many years. This also compliments the trend towards solar power because you want your roof to last as long as possible.
Permuteran, Bali Indonesia (a small town on the North side of the island)
Building codes work backwards. First you build your structure, and THEN you get your permits and pay your fees based on what you actually did. The building codes are also generally much more relaxed.
Outside kitchens are a perk of nice weather. In each home we visited, people's living areas were open spaces only covered by a roof. It was actually really nice!
Maybe lending laws aren't that bad in the US. When it comes to lending in the US, signing a mountain of paperwork and verifying everything when receiving a loan can be a pain. However, the lending laws really are designed to protect the borrower and for the most part, they work OK. In contrast, this is a big problem in Indonesia because many people there aren't great at factoring for the interest rate when borrowing and therefore tend to sign up for loans they really can't afford. Further adding to the issue, inflation is pretty high in Indonesia and as a result interest rates are double digits.
Sanur, Bali Indonesia (tourist beach near the airport)
Location is still the first 3 rules of real estate. We chose this spot because it was right off the beach. It wasn't the nicest hotel (you can't expect much for $28/night), but the location was fantastic. If you're in the right place, it's such an important feature that tenants can be flexible on other features and/or price.
Hotels are OK when traveling, but staying in people's homes is significantly better. In Bali, we used Airbnb to find and book each place. It's a chance to stay somewhere away from tourists, sleep somewhere that isn't cookie cutter, and receive personal attention from the host. If you have any interest in vacation rentals (and you're location is good), using a service like Airbnb or VRBO/HomeAway are great options for renting out your unit.
Those are my observations from my trip. Hopefully at least one of those resonate with you and gives insight into trends in your area.